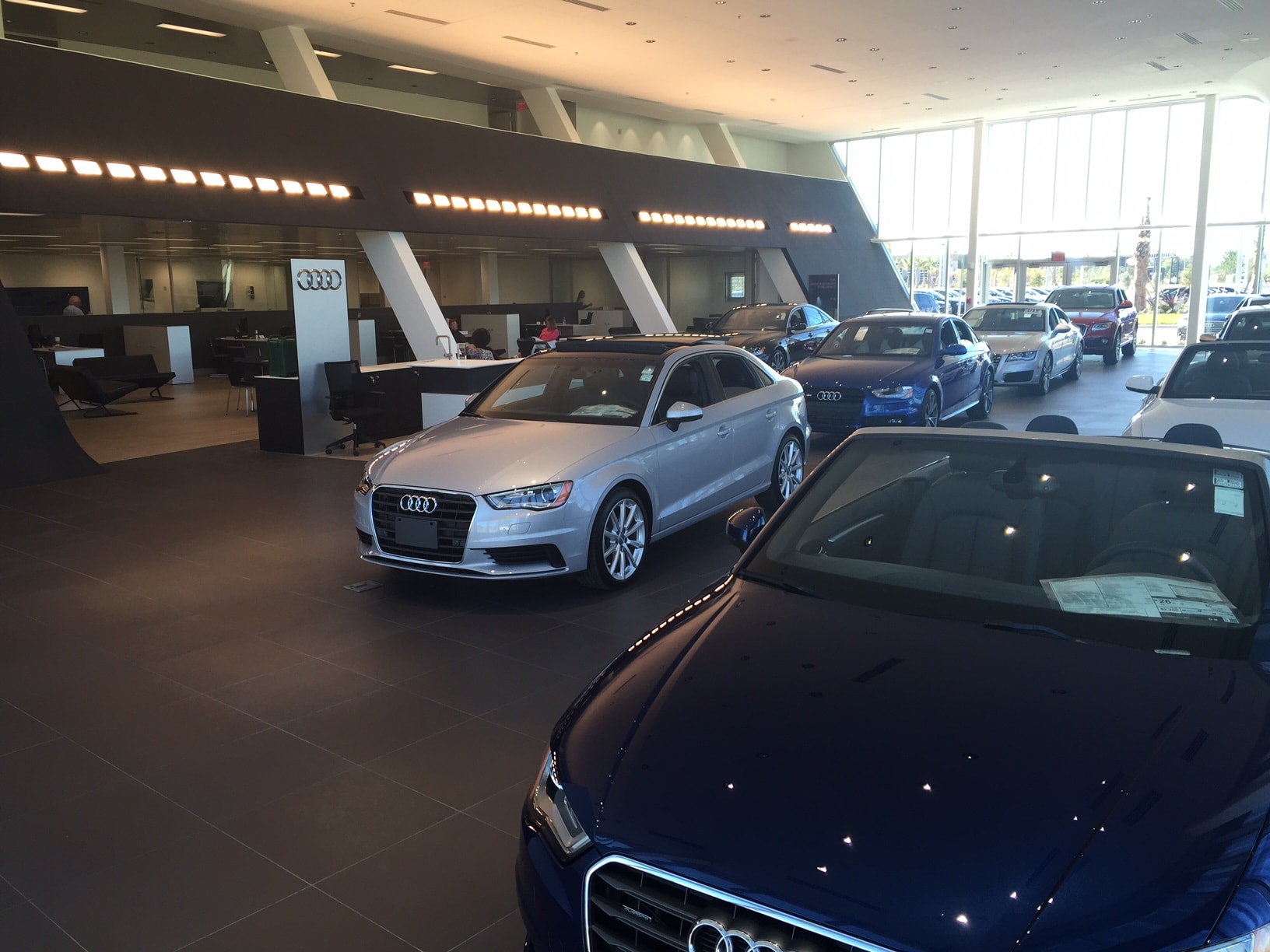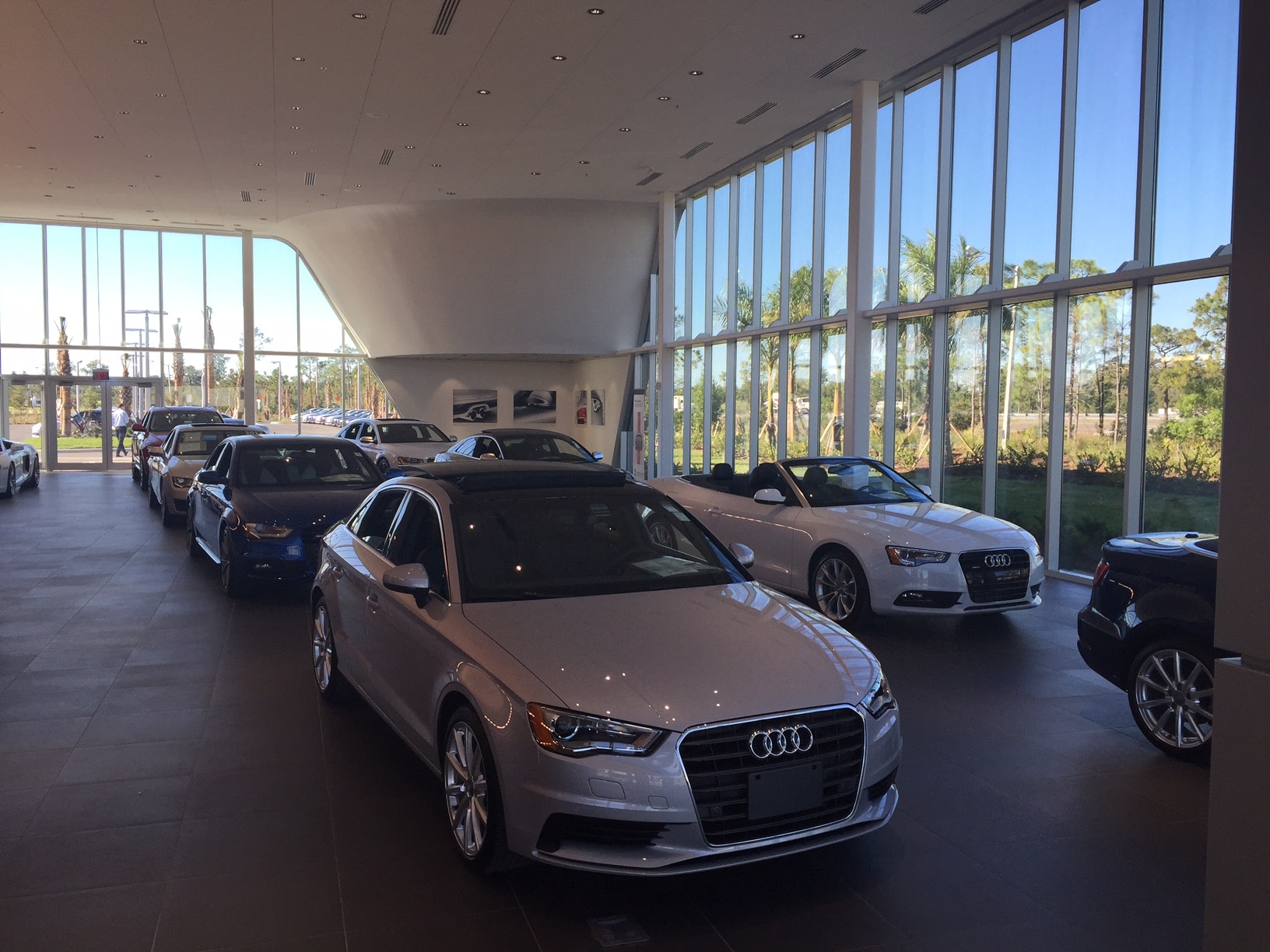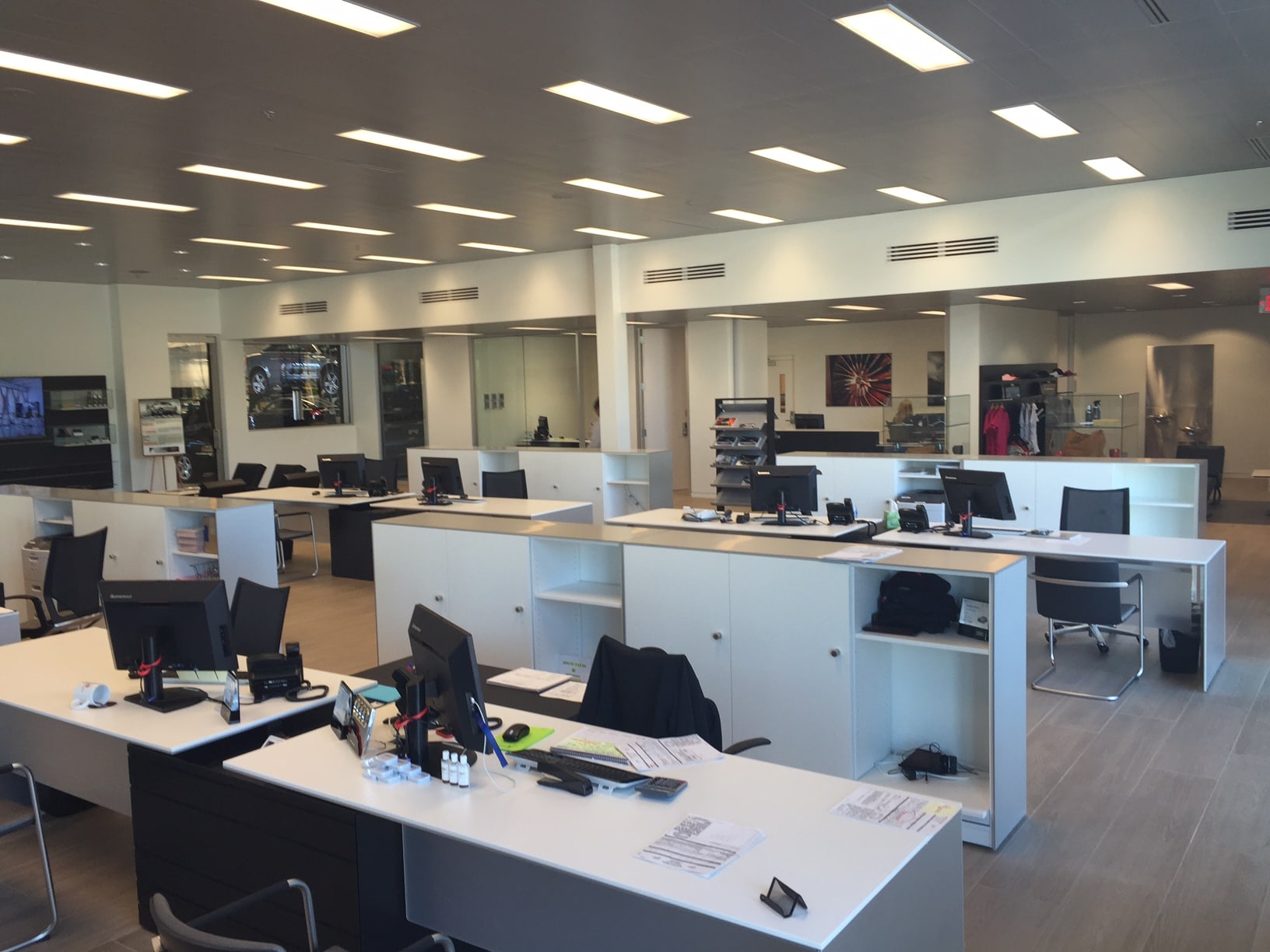 Welcome to Audi of Fort Myers, where we offer our clientele the highest level of customer service possible. That's not just us saying that, either. Our customers have rated our dealership as "#1 in customer satisfaction in both sales and service". Of course, don't forget that whether you are coming in for one of the many fantastic new Audi models or a top quality certified pre-owned vehicle, we have a terrific car for you!

Unbelievable Selection
While many dealerships claim to have a great selection of new, used and certified pre-owned vehicles, most tend to fall short of their promise. Here at Audi of Fort Myers, you can count on us to have the largest selection of hot new Audi models on Florida's west coast. More importantly, we carry the largest range of trim packages available anywhere in the state. We do this to ensure that no matter what you are looking for in your next new or used vehicle, you will find it at Audi of Fort Myers.


Another perk of buying from Audi of Fort Myers? With every vehicle purchase, we send out our skilled Delivery Technology Specialists to visit you shortly thereafter. His job is to answer any questions you might have and show you how every feature and gadget in your new car works. We do this to ensure you are completely delighted with your purchase and can utilize its functions for years to come.
Our Preferred Customer Benefits and Amenities
Offering you a great new Audi or top quality certified pre-owned vehicle is only the beginning. In order to become the only Audi dealership in Southwest Florida you will ever need, we realize that we have to offer far more to our loyal customers. As part of our dedication to customer service, we offer extras like complimentary shuttle service to and from Southwest International Airport, and a pick-up and delivery service that means you never have to actually bring your car to us for service. We will bring you a loaner car, take yours in for the required service work, and then return it when the job has been completed.  When the service work on your Audi has been completed you will receive a complimentary car wash, ensuring it is returned to you looking as good as it runs. For those who prefer to bring their car in personally, our brand new guest lounge is equipped with big screen HD televisions and free Wi-Fi. You can also enjoy free premium coffee, tea, and cocoa while you laze.
At Audi of Fort Myers we are proud to serve discerning luxury car buyers in the Southwest Florida area. Our goal is to bring you the finest selection of new and top quality certified pre-owned Audi vehicles available.